Sohee x Barbell Medicine Podcast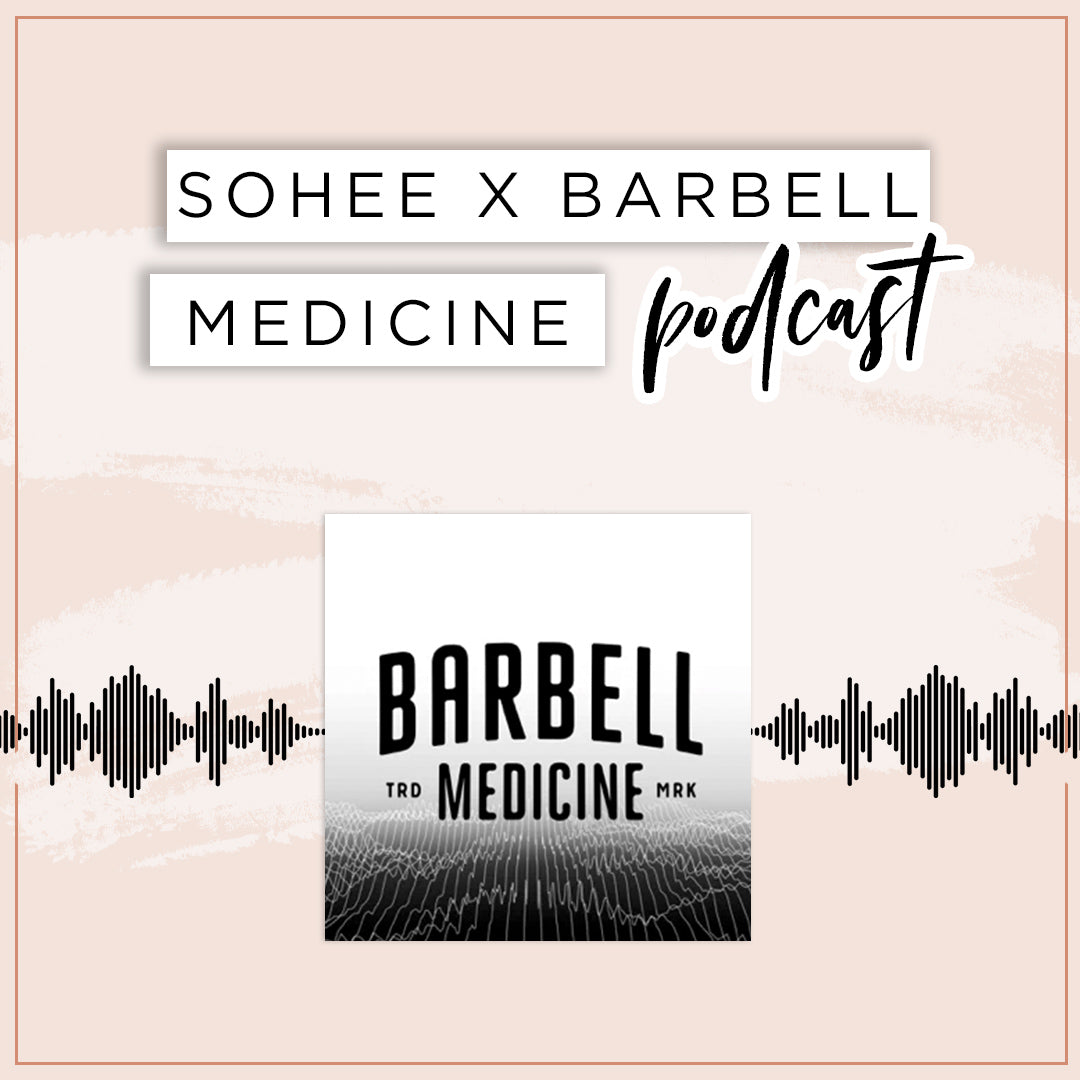 When I first started my fitness journey, I used to bang my head on the wall wondering why I didn't have enough willpower to do things I thought would get me to my goals. At the time, this meant following rigid diet plans and doing hours and hours of cardio. My experiences and challenges taught me that there's more to long-term change than having enough willpower, and that's what helped to shape my career around the science of habits and behavior change.
In a recent conversation with Dr. Feigenbaum on the Barbell Medicine podcast, we took a step back from the science of training and nutrition (i.e. energy balance, calories in/calories out, etc.) and instead discussed behavior changes, setting up your environment for success, and barriers that people may face when deciding to pick up resistance training.
Have you ever heard about how Steve Jobs used to purchase and wear the same kinds of clothes? He did this to have one less decision to make every day. This not only helped him move onto the next task of his day quicker, but also save some of that mental energy to use in other more important decisions.
This is just one of the concepts that we talked about in the Barbell Medicine podcast – how having consistent meal schedules and choices can help to set you up for success. Additionally, one of the easiest ways to change your behaviors without having to rely too much on self control is to make your desired behaviorseasier to achieve while making your unwanted behaviors more difficult. For example, if you had to choose between something at eye level in your fridge or something you would have to pull out a step ladder for to get to the top of your pantry, what would you be more likely to reach for most of the time?
Moving out of the kitchen and into the gym – you may have noticed that things aren't the same as they were ten years ago. But while there are more women lifting weights nowadays, there's still room for improvement both in and out of the gym in the things we can do to help encourage others to pick up weight lifting. This includes sharing your wins and successes with training (because people will listen to what youdomore than what yousay), but also speaking up when you see someone making fun of someone at the gym or bullying others. See someone posting a video of someone doing a funny exercise at the gym? Say something. See someone huffing and puffing and trying to rush a woman to get out of the squat rack? Say something.
Finally, if you're a woman in the fitness industry and you're trying to build your career and reputation, I have two main pieces of advice for you. First, make sure you're consistent in your content and the value you're bringing to others. People need to see and trust you, and that trust isn't built up if you're only showing up every once in a while. Second, you need to be consistent in your values because there will almost always be trials and tribulations along the way. Is having integrity important to you? If so, is that something you live, breathe, and communicate often?
If you'd like to listen to the Barbell Medicine podcast, you can find it HERE on Soundcloud or HERE on Apple Podcasts. If you'd like to jump to a specific topic, here are the timestamps for each question/subject:
4:32 Who I am/my credentials
9:59 Dietary behaviors for managing energy intake
16:53 Changing your eating environment
21:00 Mindful eating
26:07 Differences between men and women in coaching
32:05 The main barriers for women in resistance training
39:52 What's changed for women – why more women are lifting weights
45:17 What men (and women!) can do better to encourage more women to feel comfortable in the gym
49:40 Building a career as a woman in the fitness industry
53:27 Advice for aspiring coaches